GN Thermoforming Equipment of Chester, Nova Scotia, for the first time exhibited its GN800, a high-speed form/cut/stack thermoformer, at K 2016.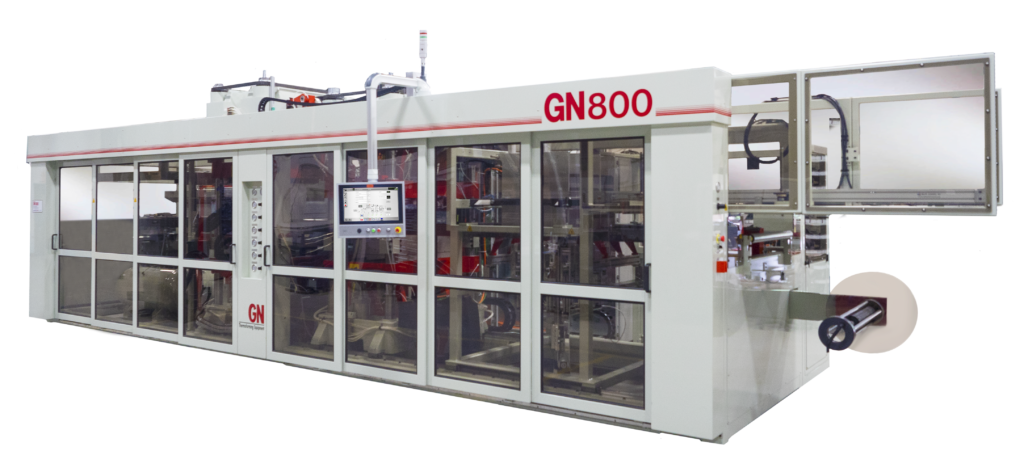 The launch of the GN800 marks the company's entry into the form/cut/stack market, and expands its plug-assist machinery offering.
With the input of customers and toolmakers, the enhanced GN800 will continue to service the production requirements of companies around the world.
Main Features:
Forming 150mm above and below sheet line
High efficiency heaters
Increased tonnage in both forming and cutting stations
In-mould-cut capability
Optional stacking systems
Optional punching station
Multi-purpose thermoformer for food, medical, industrial and other special applications
Optional Equipment:
Material pre-heating system
Motorized material unwind unit (required when no pre-heater is used)
Contact us either on +44 (0) 1278 446697  or at sales@b-massociates.co.uk