Food Packaging Machinery GN Machines
Here at B&M associates we act as exclusive agents for GN Thermoforming Equipment.
Not only do we distribute the full ranges of machines throughout the UK and Eire, but we also supply all the after care service in the form of machine servicing and supply of parts.
However most importantly our people are experienced in all aspects of machine selection, production flow, installation and commissioning.
We offer a complete design service to encompass all packaging requirements from simple blister packaging through to high production food packaging.

Chilled Foods Packaging Manufacture

Microwaveable Packaging Manufacture

Ovenable Packaging Manufacture

Thermoformed Container Manufacture

End of line Packing Manufacture

Electrical/DIY Product Packaging

Disposable Utensil Packaging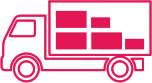 Temporary Packing for shipping